For health and flavor, fish is a keeper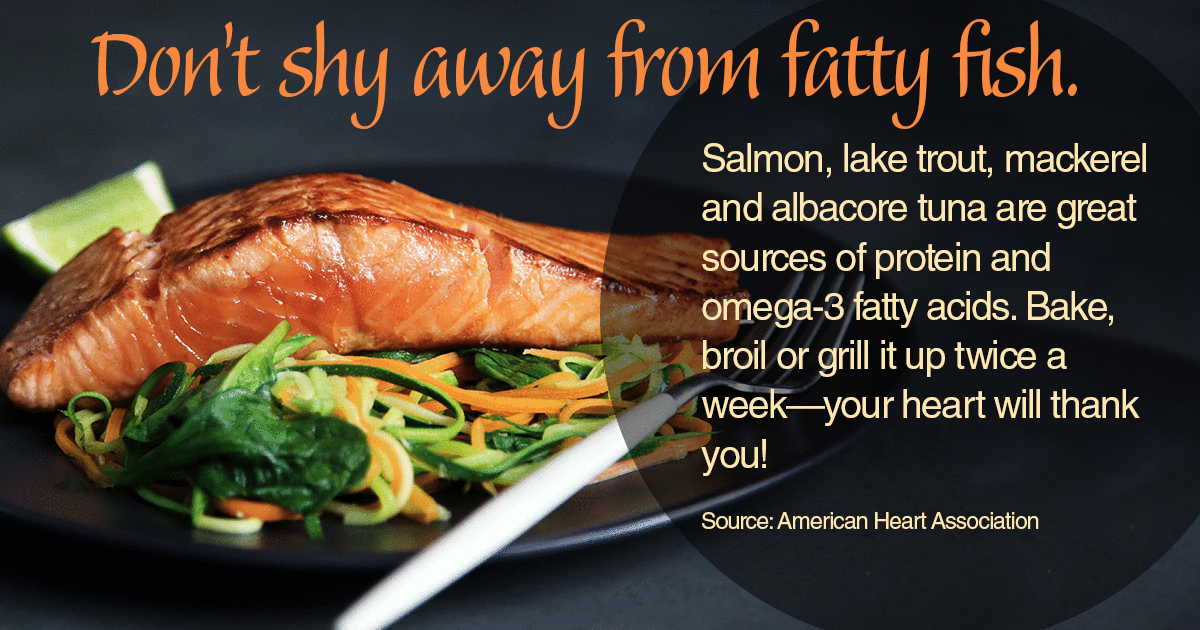 June 13, 2018—In case you haven't caught the message, fish really is good for your heart.
That's the word from the American Heart Association (AHA), which isn't tossing its long-standing advice to include fish in a heart-healthy diet. In a new scientific advisory, the group is repeating its position on fish, especially fatty fish: Eat it twice a week to help lower your risk for heart disease and stroke.
Fish on!
The AHA suggests salmon, lake trout, albacore tuna, mackerel, herring and sardines as top choices. The reason? These fish are high in heart-healthy omega-3 fatty acids.
Since 2002—the last time the AHA took a stance on eating omega-3-rich fish—even more evidence has emerged about their health benefits. For one, compared to other meats, fish are lower in saturated fats. Saturated fat tends to clog arteries—which can set the stage for heart disease and stroke.
Fitting in fins
If you're angling for twice-weekly fish, keep in mind that a serving is about 3.5 ounces of cooked fish, or about ¾ cup of flaked fish. And pass on the frying pan. Healthful alternatives include baking and grilling.
Keep this in mind too: While fish is a heart-friendly protein choice, some fish are high in mercury, a toxic substance. Mercury can be especially risky to pregnant women, women who may become pregnant, nursing mothers and young children. These folks should avoid eating fish such as shark, swordfish, king mackerel or tilefish.
Eating a variety of fish also tends to minimize any harmful effects from mercury exposure.
The AHA advisory appears in Circulation. Read the abstract.
Check out this video to learn more about the delicious benefits of eating fish.